BYPL_Emobility_Content
BYPL is a joint venture between Reliance Infrastructure Ltd & Govt of NCT of Delhi & has been successfully catering to power needs of East & Central Delhi since 2002. Due to ubiquitous network & many green & new technology initiatives, BYPL is crucially placed in the value chain of EV charging eco-system.
BYPL is committed to E-mobility transition in India. We had initiated this journey in 2010 with an installation of 32 charging points for Mahindra Reva E-cars. In order to facilitate faster infusion of Electric Vehicle Charging Infrastructure in our licensee area and to create awareness about the benefits of using Electric Vehicles, we have created a dedicated cell in our "Sustainability" department.
The majority of EV charging (2, 3 & 4 wheelers) are expected to be on LT network which is going to be interspersed with existing consumer.
Captive Charging station / Public Charging station: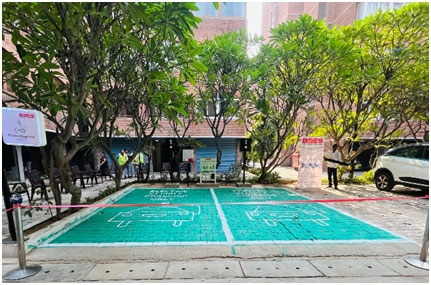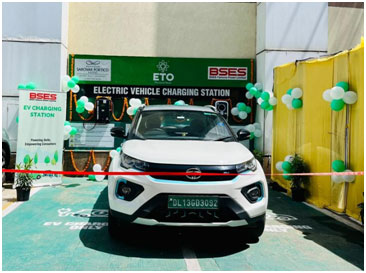 Battery Swapping Station @ BYPL Office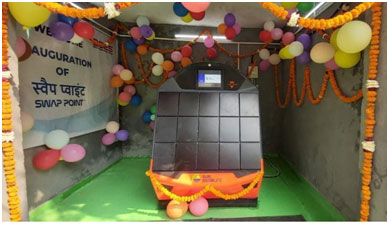 Smart Managed Public Charging Station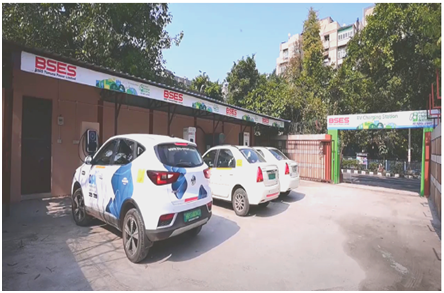 BYPL Fleet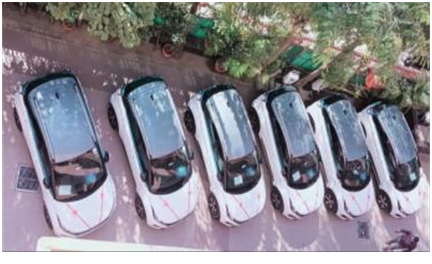 | S.No. | Forms to be Submitted by Applicant for EV Connection | Download |
| --- | --- | --- |
| 1 | EV New Connection form | |
| 2 | Technical Evaluation Report for EV Charging station (Only for Public Charging Stations, Domestic Consumer to submit Charger Inspection report) | |
| 3 | Checklist of activities to be performed by Applicant/Charger Installer | |
| 4 | Indemnity Bond | |
| 5 | Wiring Test Report | |
| 6 | Meter Panel Dimensions | |
| S.No. | Important Documents | Download |
| --- | --- | --- |
| 1 | CEA Safety regulation EV Charging station Amendment 3 2019 | |
| 2 | MoP EV Consolidated Guidelines Latest | |
| 3 | Delhi State EV Policy 07.08.2020 | |
| 4 | CEA Amendment Regulations | |
| 5 | Mandatory EV | |
| S.No. | Reports & Documents | Download |
| --- | --- | --- |
| 1 | EV Charger Price List Private Charging Program | |
| 2 | Consumer Intrest Form | |